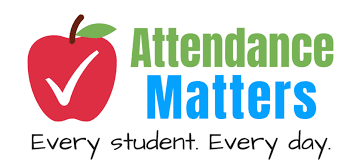 Annual Notice for Parents, Students and Staff
How does the office communicate attendance issues to parents?

What absences can be excused?

Which absences are "contacted unexcused"?

How do "contacted unexcused" absences differ from "truancies?"

How many illness days may my child take in a school year without needing a note from a doctor?

Does being tardy to school matter?

How can parents/guardians help?

Contact Us
Luz Bediale
Office Manager
lbedialecampo@conejousd.org
(805) 498-6102 ex.100

Kathryn Davies
Office Assistant
kdavies@conejousd.org
(805) 498-6102 ex.104