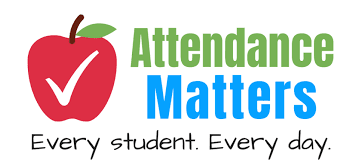 Attendance FAQ's

Positive, daily attendance is essential for student learning and correlates with student success throughout the school year. Missing school equates to missed learning opportunities.

Regular, on-time attendance directly correlates to academic performance. Good attendance is a shared responsibility between the student, parent/guardian, school and district. Parents/guardians are expected to send their students to school each day on time and to call if they are absent or tardy (late) within three schooldays.
How can parents/guardians help?

Does being tardy to school matter?

How many illness days may my child take in a school year without needing a note from a doctor?

How do "contacted unexcused" absences differ from "truancies?"

Which absences are "contacted unexcused"?

What absences can be excused?

How does the office communicate attendance issues to parents?
Reporting Absences

Absence Line/Front Office
(805) 492-3531

Please call our front office to report an absence every morning before 9am. on the day(s) that your child will be absent from school. The attendance line accepts messages 24 hours a day, seven days a week.

IMPORTANT:

Please DO NOT rely on your child's teacher to report your child's absence. It is the parent's responsibility to report an absence to the office.
Please DO NOT put notes from medical providers excusing your child's absence into your child's backpack. This documentation must be provided directly to the front office.